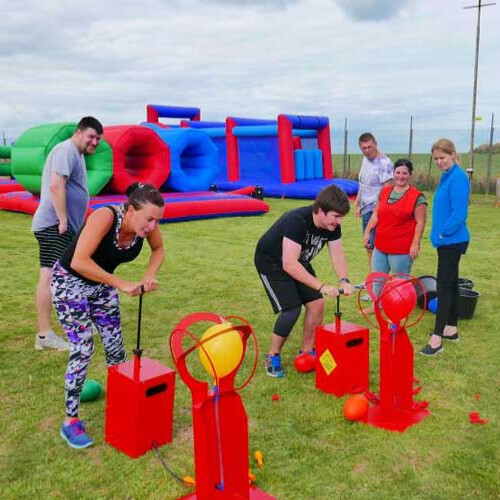 Team Building
Whether it's rain or shine, we host and provide a range of inflatables and activity
equipment to hold and host a range of team building events throughout the year,
and the best part is - we work nationwide.
Accommodating a range of company sizes, Leisure King work with you to build and design the perfect team building day. Being able to cater to companies nationwide on the days that suit you, our staff are experienced in catering and running a variety of team building days and solo events – whether it's half a day or a whole week, 50 or 500 people!

With a range of inflatable products, activities (including sports) as well as mobile escape rooms and more available, bring your team together and push them to challenge themselves and one another through activities outside of the office and away from the desk. It's the perfect way to build confidence, team morale and stronger working relationships between staff without the need for projector screens and meeting tables.

But that's not all, we can also provide prizes and incentives for all staff members too. Bespoke trophies and medals are also available, and some products are also available for branding – simply mention this upon booking and all options can be discussed before the event day.

Our Team Building Top Picks
Having built and run team-building days for so many across the country, we have a range of 'top picks' that we know are a great starting point!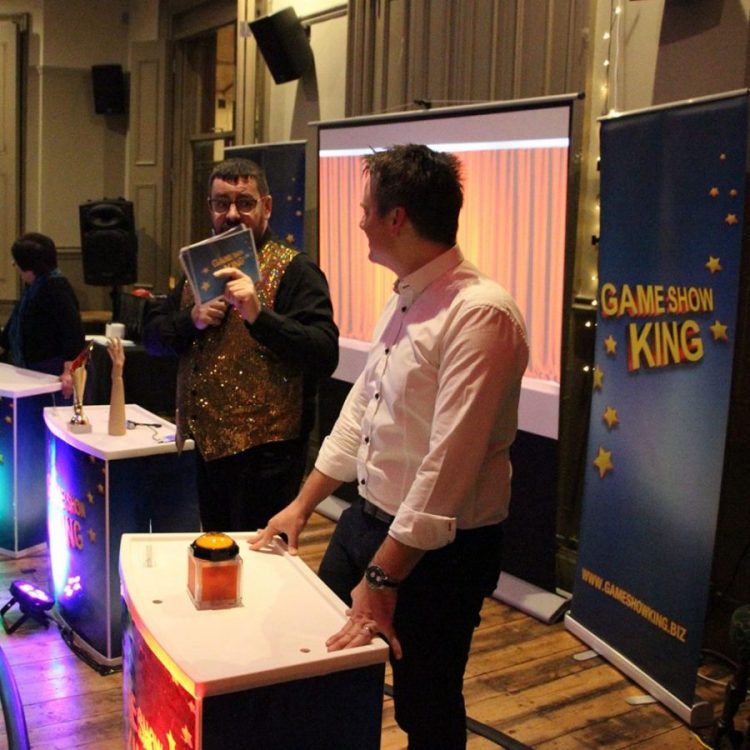 Game Show King
Our game show holds a mix of interactive quiz rounds, popular TV show sections and more being a memorable experience of a game show without being on TV!
Mobile Escape Room
2 scenarios, 30 minutes game time and full mobility to be set up anywhere you choose - mobile escape rooms are perfect for team building & there's a tabletop version too!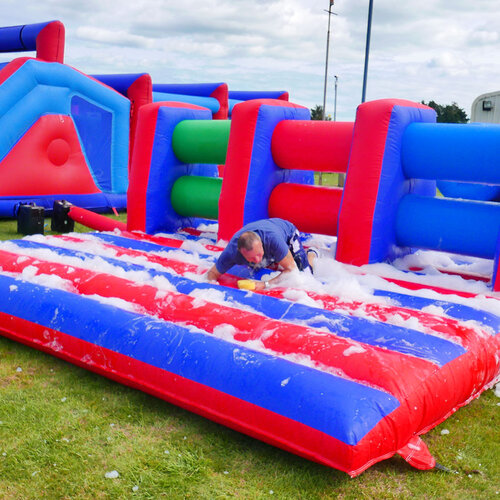 It's A Knockout
The name says it all - so get building your course of 6-8 games of either dry play or with the addition of foam all to create the assault course of a corporate lifetime!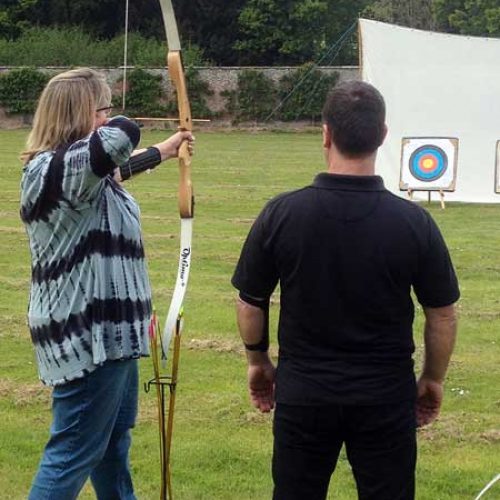 Archery
Designed for beginners through to pros, what better way to bond with your colleage than over a new skill & bullseye games?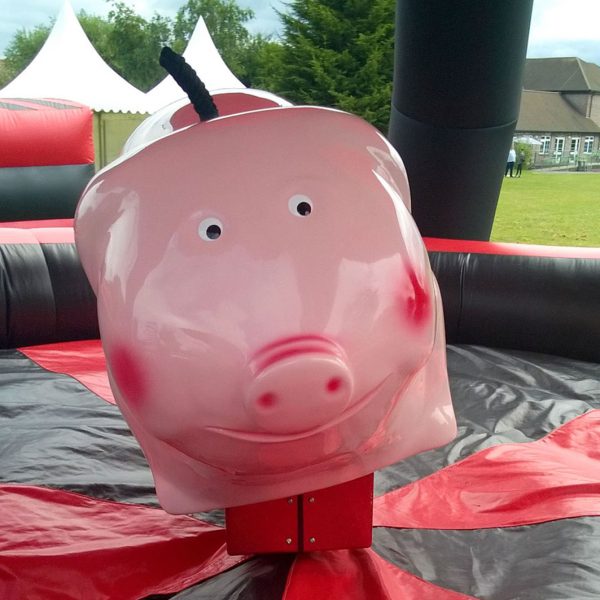 Rodeo Rides
Hop on and hold on as you take to a choice of 5 rodeos creating memories that will last a lifetime & look great as day momentos!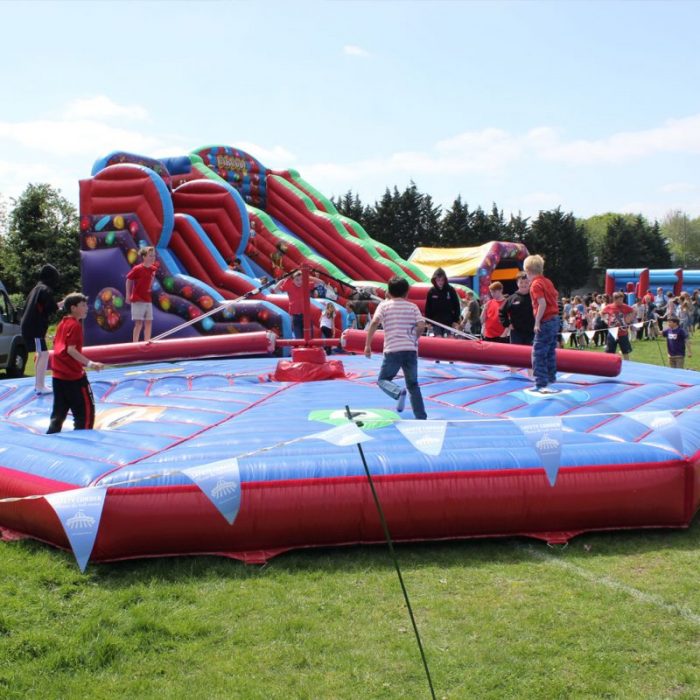 Last Man Standing
Allowing up to 8 players at once and suitable for all ages, the last man standing is a test of speed, skill and bounces!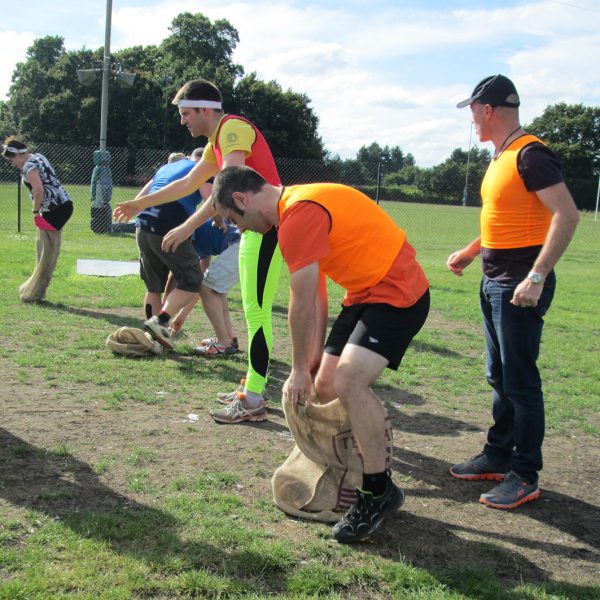 Sports Day
Our sports days are designed to get the adults out of the office and in for some good 'old fashioned' competition.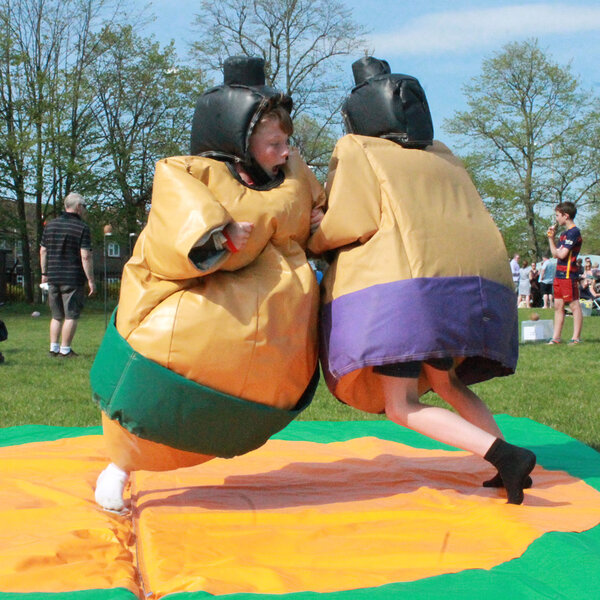 View Our Packages
Whether it's a combo offer or a double hire discount, we have a range of offers to suit your event giving you more for your money!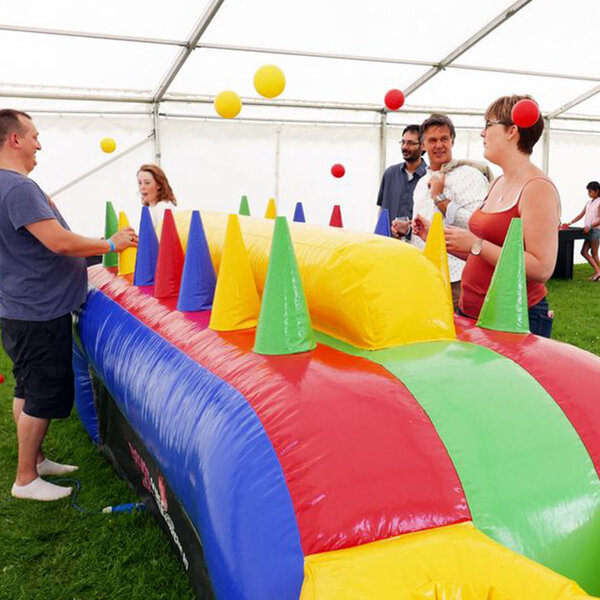 Explore Our Products A-Z
Everything from Candyfloss to Mega Slides and Virtual Reality Pods. Explore our products from A-Z to find everything you need for your perfect event.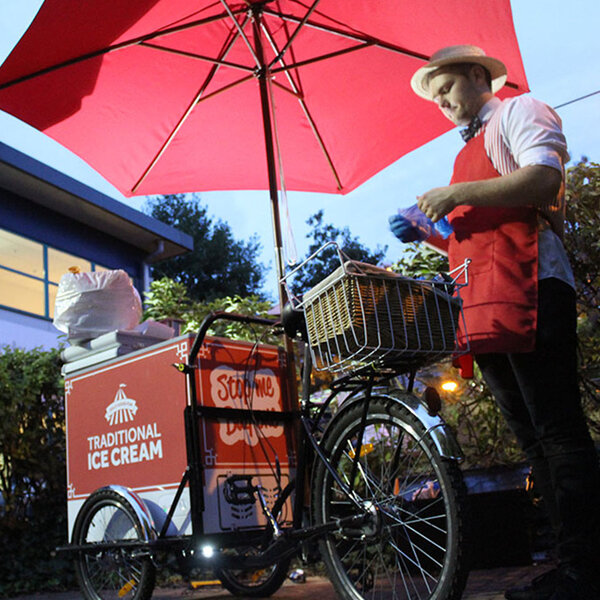 Get Started With Us
You've got the date, you've got the venue and now you're ready to go! Contact us now to get a quote for bringing your team building day to life.