Meet the Leisure King team
It's our team that make Leisure King so special. We pride ourselves on being a professional but fun place to work, and because of this we can recruit some of the best people in the events industry.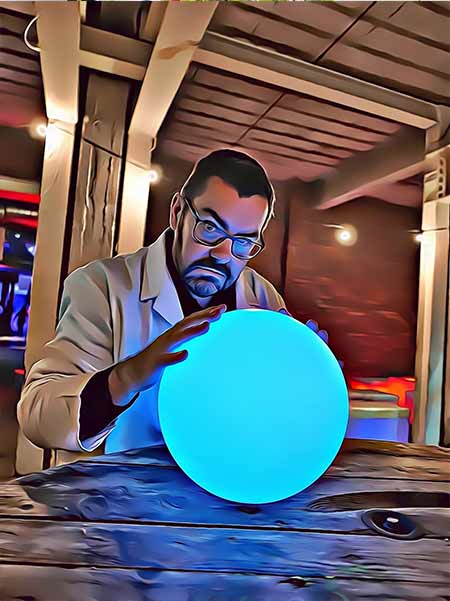 Steve Redpath - Managing Director
One half of the founding duo of Leisure King. Aside from running the business, Steve is our crazy inventor of products, game shows and escape rooms.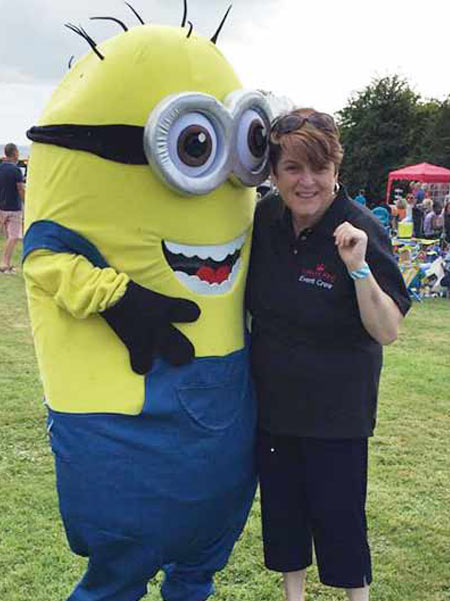 Sarah Redpath - Finance Director
The other half of the leisure King founding duo. When not working you'll find Sarah practicing her Spanish or sipping Prosecco, sometimes both! Hola!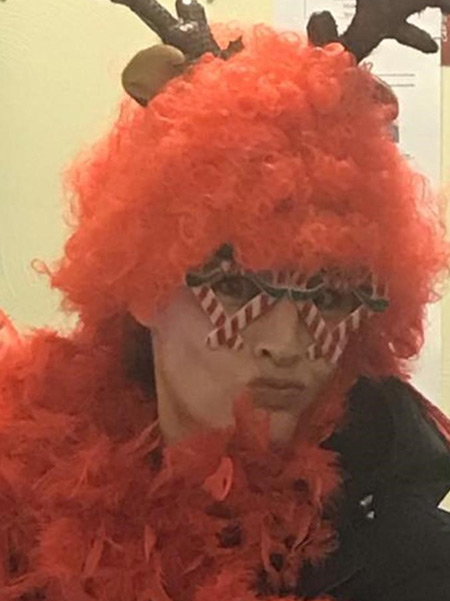 Hanah Skopila - Office Supervisor
Hanah has worked at Leisure King for so long that we all think if she ever left the world would implode! And although she can never leave Leisure King she'd rather be travelling the Greek Islands.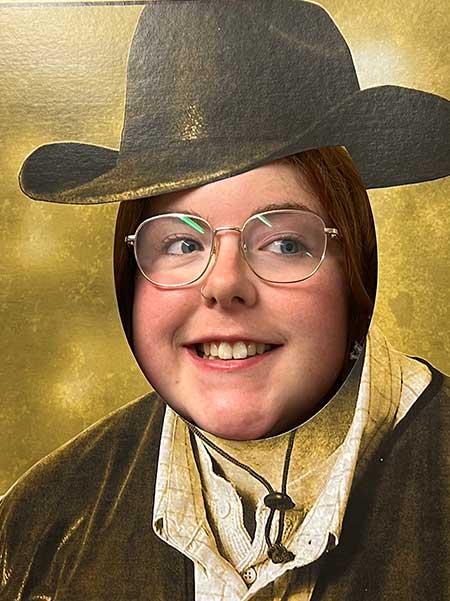 Kayleigh Rowe - Customer Service
Answering your calls and e-mails Kayleigh is here to help you with your booking. She is a keen illustrator with a love for highland cows and capybaras.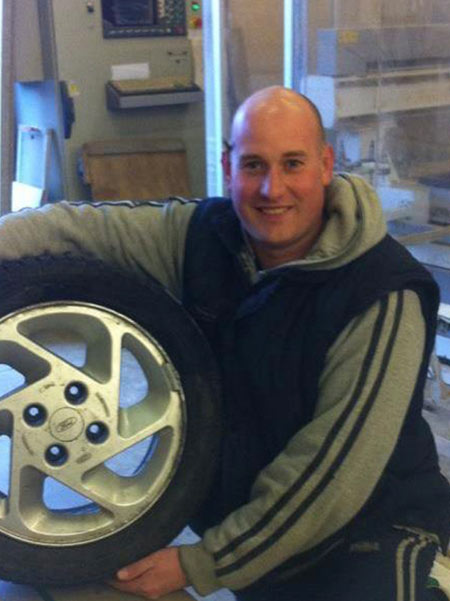 Adam Bradford - Warehouse Operative
Adam keeps our growing warehouse organised and our equipment in good shape. Outside of work his biggest hobby is cars – building, fixing, driving, racing and car shows!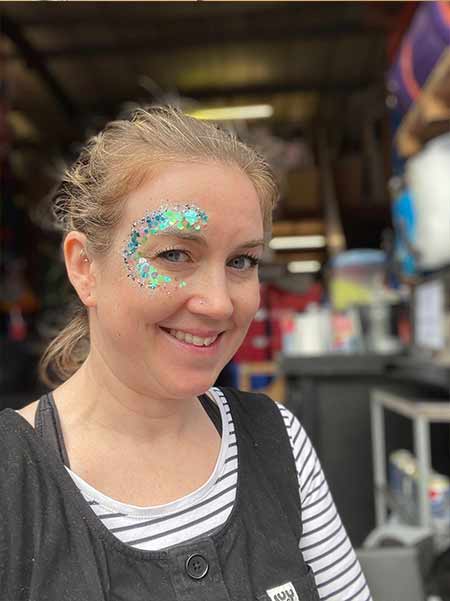 Colleen Stewart - Marketing
Colleen keeps our website and socials up to date. Outside of work you'll find her practicing yoga, teaching yoga or running around after two feral children.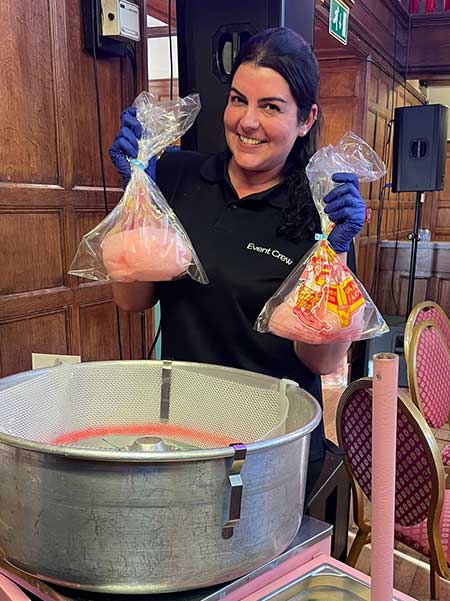 Nathalie Meunier - Kitchen Prep
Our kitchen prep wizard, Nathalie keeps our kitchens in order, clean and preps the food for our events. Nathalie loves to cook and has a busy home life with her husband, son and dog Bluebell.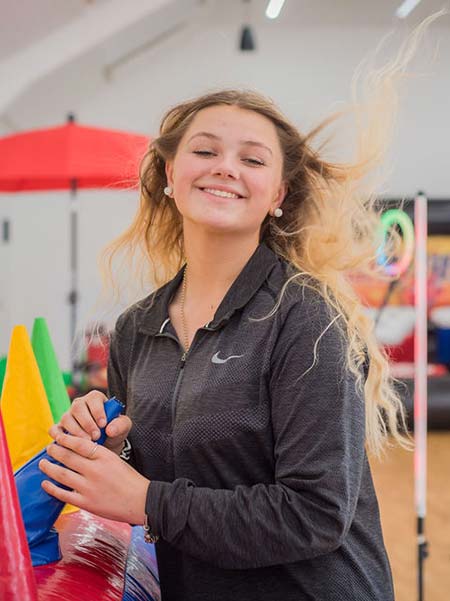 Abbie Yeoman - Event Crew
Our ray of sunshine, Abbie has always got a smile on her face and brings joy to all of the events she works on. Abbie loves drum and bass and throwing some shapes!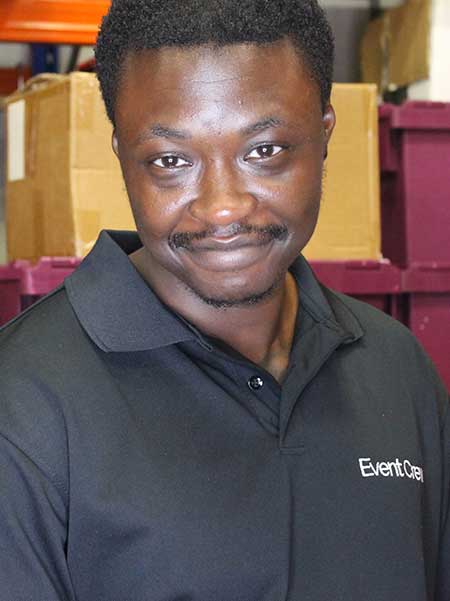 Nathan Willoughby - Event Crew
A true professional at all our events, but always up for some fun too. Nathan is a keen baker and loves a red velvet cake.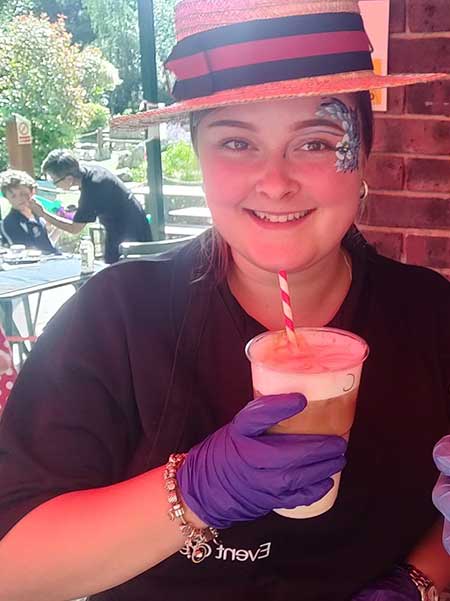 Charlotte Vince - Event Crew
Charlotte brings the fun to events with her bubbly personality and can do attitude. She is also a very talented illustrator.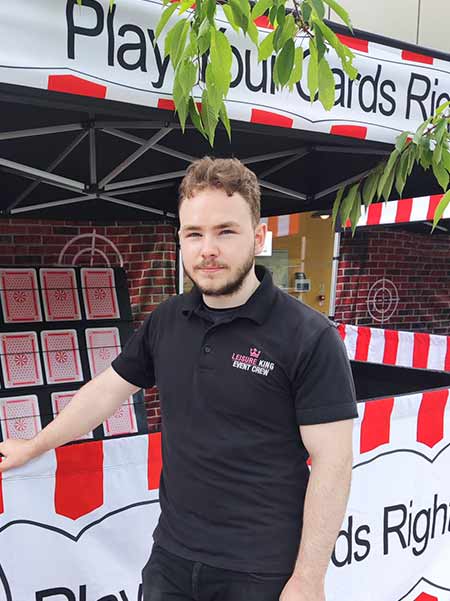 Billy Mulgrew - Event Crew
Billy is our fun loving, disco dancing member of the event crew. In his spare time he loves whale watching.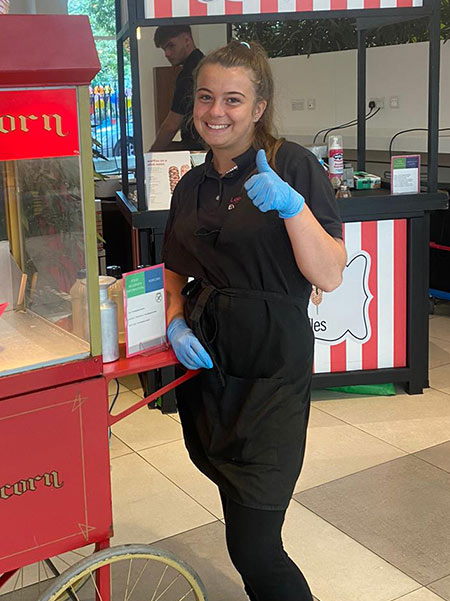 Millie Sharpe - Event Crew
Millie has sky high ambitions and works at Leisure King flexibly whilst she trains to be a flight attendant. Outside of work she enjoys crime dramas and crochet.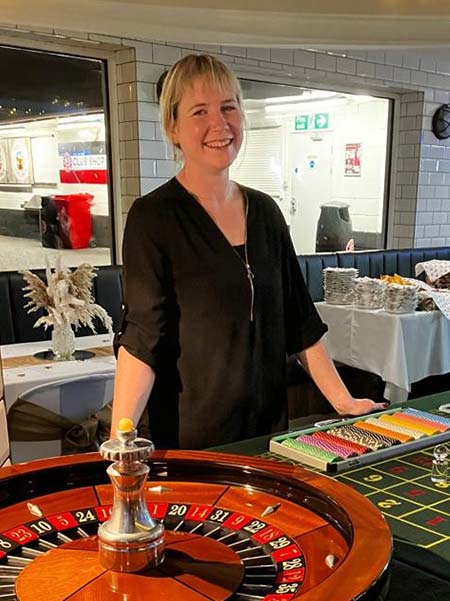 Jennifer Cunningham - Event Crew
Jen works at Leisure King flexibly around her two young boys. In her spare time Jen is an enthusiastic crafter who enjoys upcycling furniture and DIY.
Want to work with us for your event?
Our team has worked on countless events across a wide range of industries. We understand what it takes to create a successful event, and we have the knowledge and expertise to make it happen. From the initial planning stages to the final execution, we are dedicated to delivering a flawless experience for our clients and their guests. We go above and beyond to ensure that every detail is perfect.
 We love creating amazing events, and we bring that passion to every project we work on. Our team care about our clients and their guests, and we want to make sure everyone has an incredible experience.
Contact us today to see how we can help with your event!