Keep your guests entertained with our wide range of fun activities. Some will challenge you, some entertain and some take stamina while others need strength. There's activities and games for indoor events from bar games to cash grabbers and plenty of outdoor activities from archery to garden games. We've also got adult and child versions of some activities so everyone gets to play. Take a look through the activities for some great ideas or contact us and we can recommend the best activities and games.
A fully immersive experience, designed and developed in-house. Solve puzzles, decipher clues and crack codes all before the clock stops ticking. Our escape rooms are mobile so can go anywhere or we have a table top version availablefor larger numbers.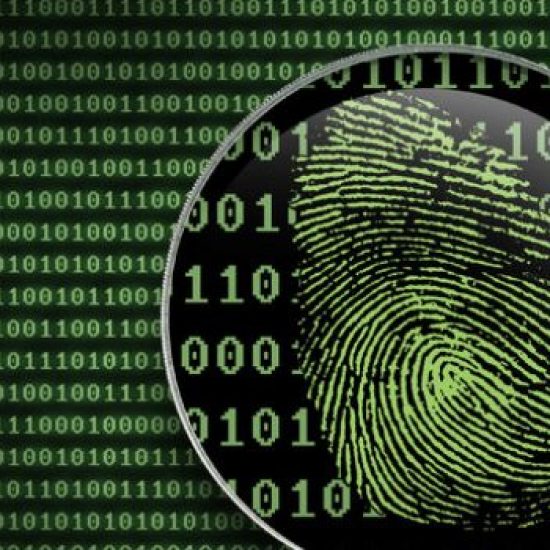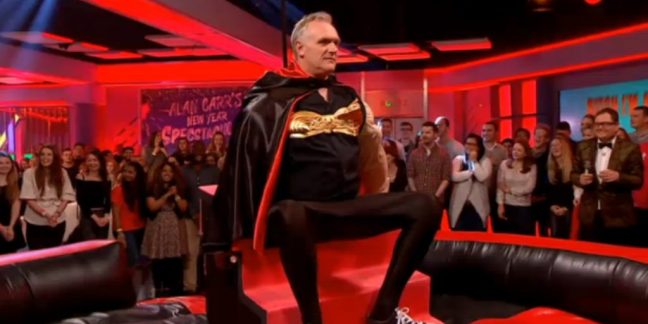 Not only can you ride the rodeo bull, you can also ride the rodeo pig, camel, sheep, not forgetting Rudolph for Christmas.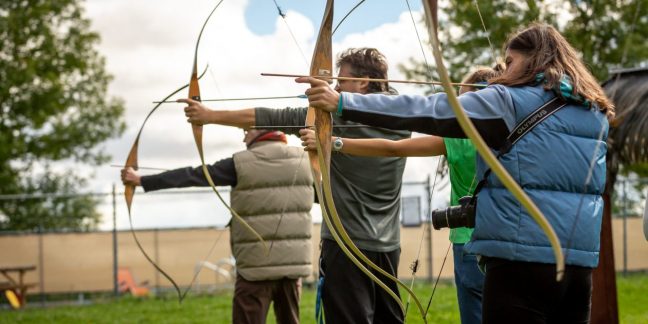 A fun and exciting challenge for those who play, archery works perfectly for all events ranging from corporate team building days to wedding entertainment, school events.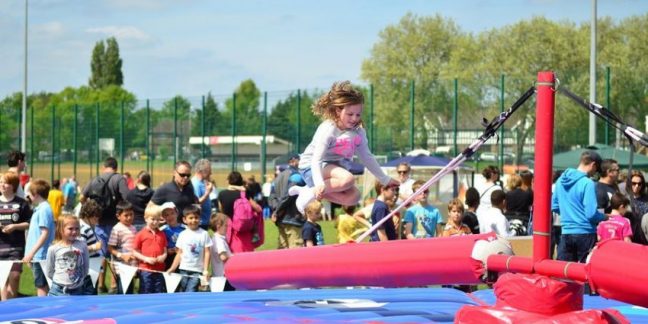 An inflatable challenge for up to 8 participants who must jump or duck as the spinning log approaches. Sounds simplebut it takes a lot of puff!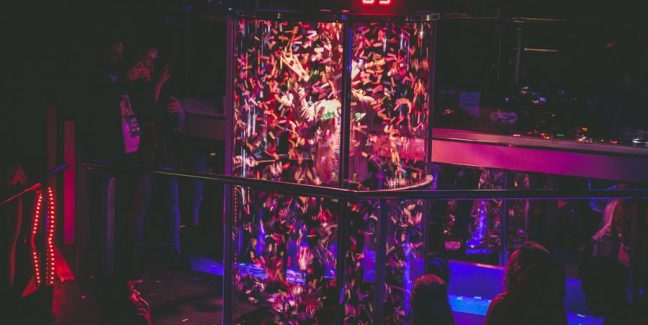 An excellent choice as an exhibition attraction or fun challenge at a party. Players need to catch as many tokens as they can to win.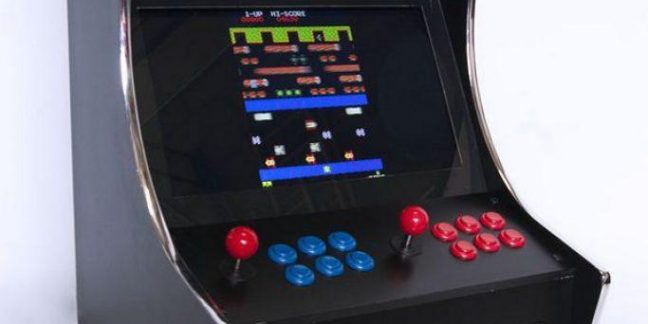 Over 100 games to keep the (big) kids entertained! Play timeless classics and the biggest retro brand games you can think of either table top or full height!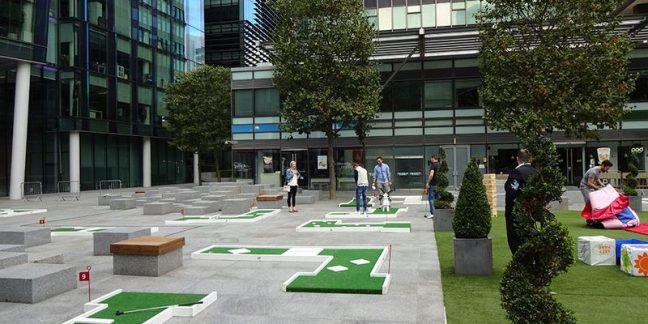 With 9 individual holes and crazy obstacles to navigate this is a great activity to keep guests entertained at parties or fetes.  The course comes complete with adults and child clubs and a great big bucket of balls.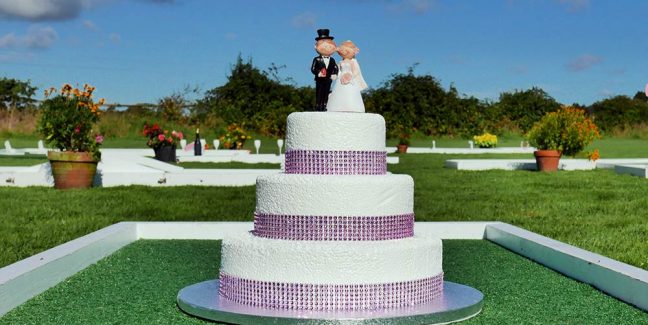 With 9 individual holes and crazy obstacles to navigate this is a great activity to keep guests entertained at parties or fetes.  The course comes complete with adults and child clubsand a great big bucket of balls.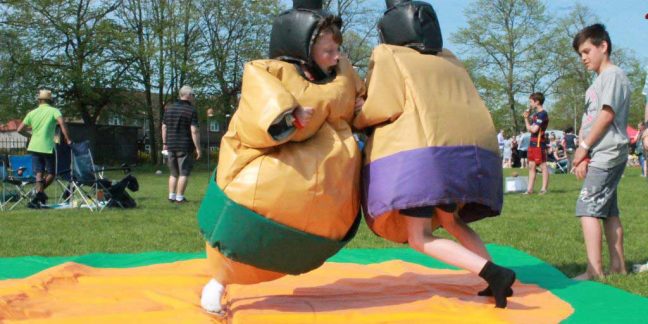 Still as popular as ever, we have traditional suits, Christmas suits, Fighting Fairies and even a Cowboy and Indian for all Western Themed Events. Adult and child sizes available.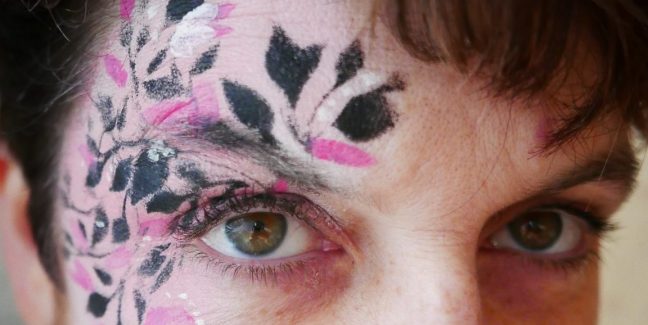 We have a nationwide network of great quality face painters, henna artists, glitter tattooists and balloon modellers. Great for kids and adults alike at community events, private parties and festivals.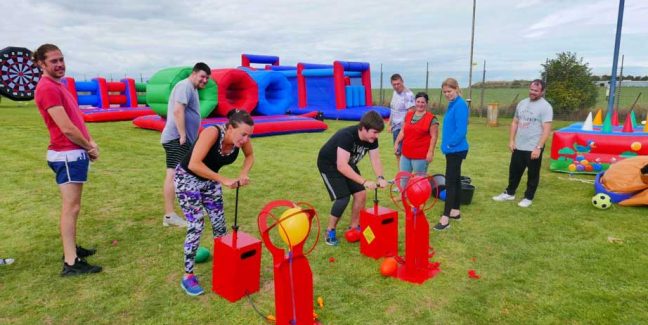 Go head to head and let your inner hunger unleash to race your opponent to be the first to pop your balloon, but be prepared for the stamina it takes to do so!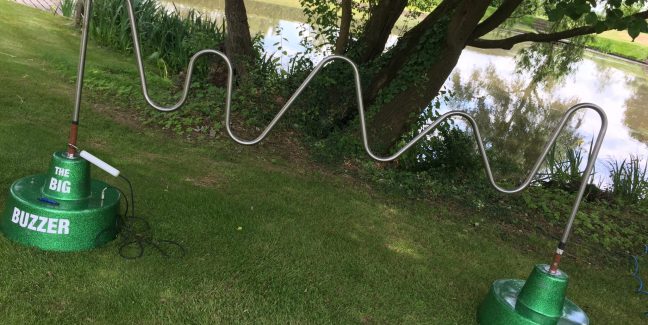 Addictive, frustrating, a timeless classic. Buzzwires bring the test of having a steady hand to a new height with GIANT and MEGA floor versions! Careful not to jump at the sound of the buzz!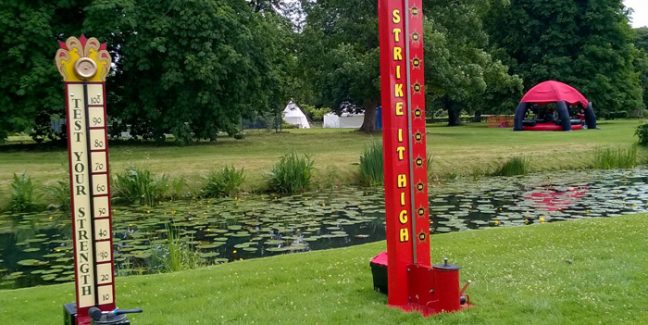 Also known as Test of Strength, max out your efforts in aiming to ring the bell. Adult and Junior versions are available or you take both as a combo offer for double the fun!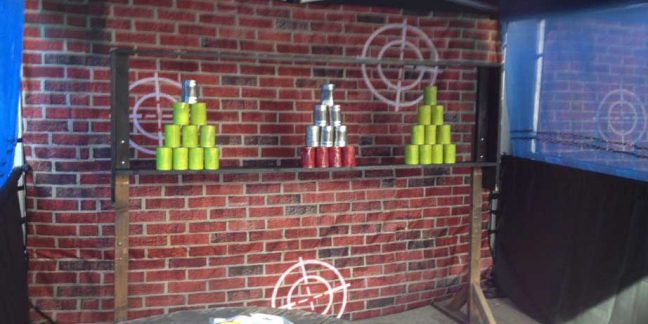 Custom made with the same traditional funfair games. Suitable for all events and indoor use, our side stalls range from including food to tin can alleys and all with the chance of winning prizes.

Quaint, cute and a quirky take on a traditional prop that ideal for any event where gift cards, vouchers or cards are required to be collected! Available in classic red or white.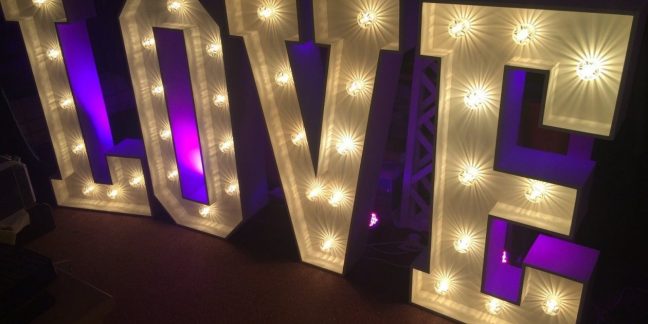 Shout it from the rooftops in big LED letters! With a choice of table top or 4ft letters, light up your life (or event even) with our giant LOVE letters. Various other letters and numbers are also available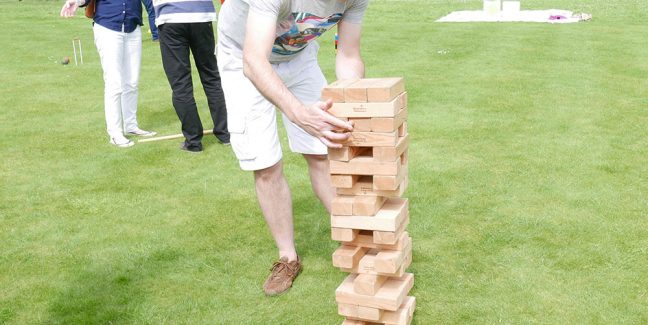 We have a range of over 20 different fun and exciting garden games to choose from including the popular Giant Jenga and Giant Connect 4 to the very traditional Tug-O-War and Tombola. Great fun for all ages.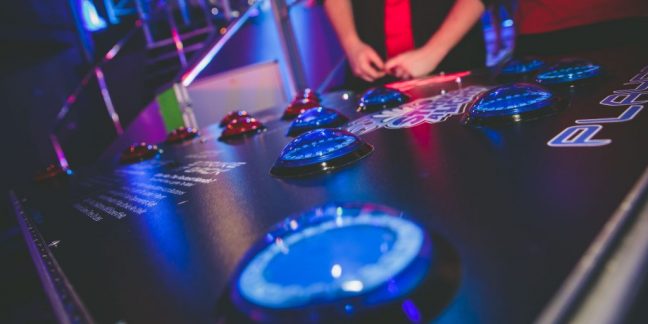 Fun, fast paced and madly addictive. Go head-to-head in 60 seconds to reach the highest score whilst bringing your hand-eye coordination to the most challenging table top game yet!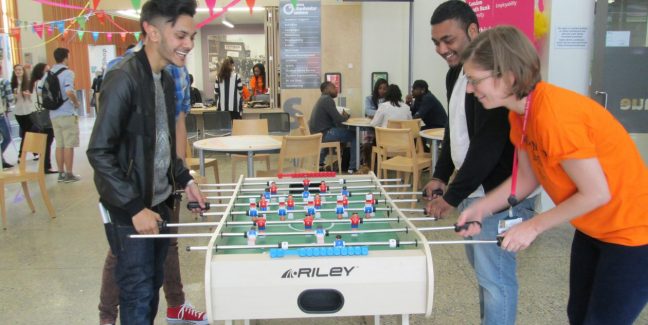 We have 6 options to choose from, all fabulously addictive and very competitive. Great for all indoor events. Choose from table tennis, table football, retro arcade, strike a light game,air hockey or pool.