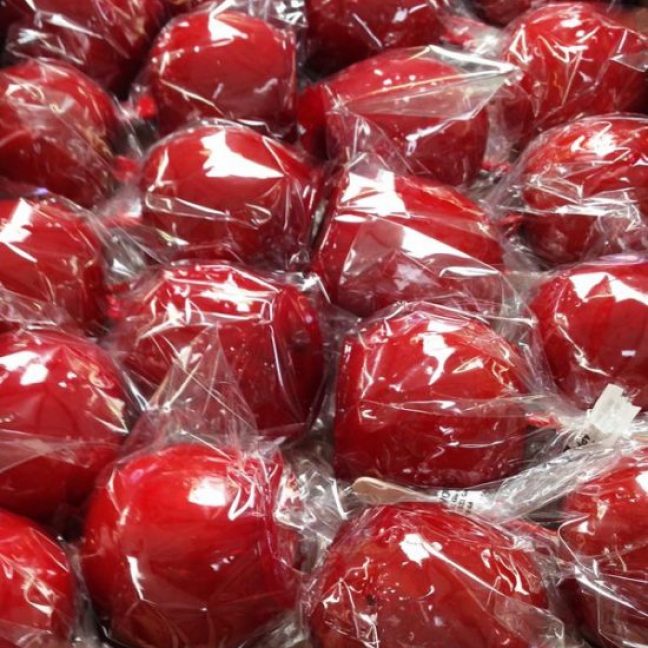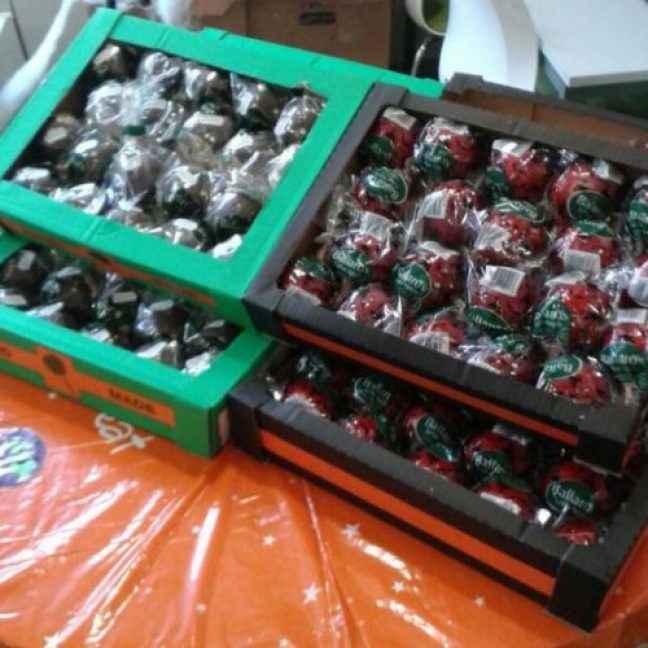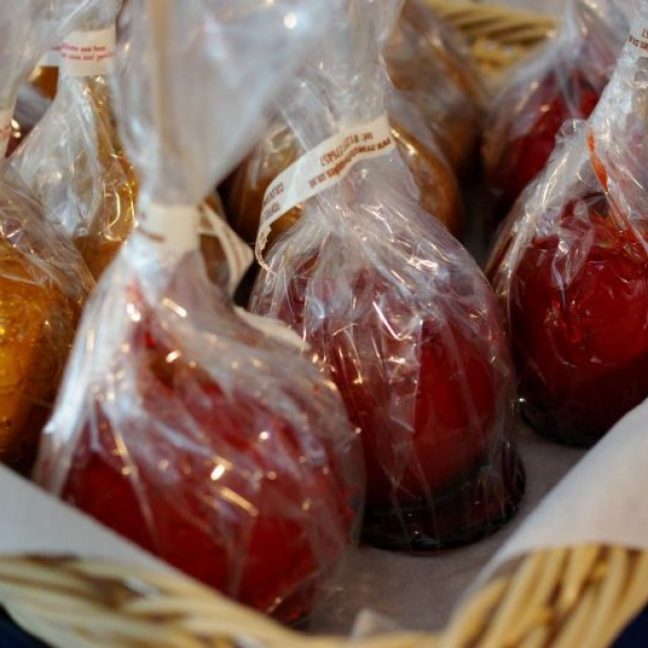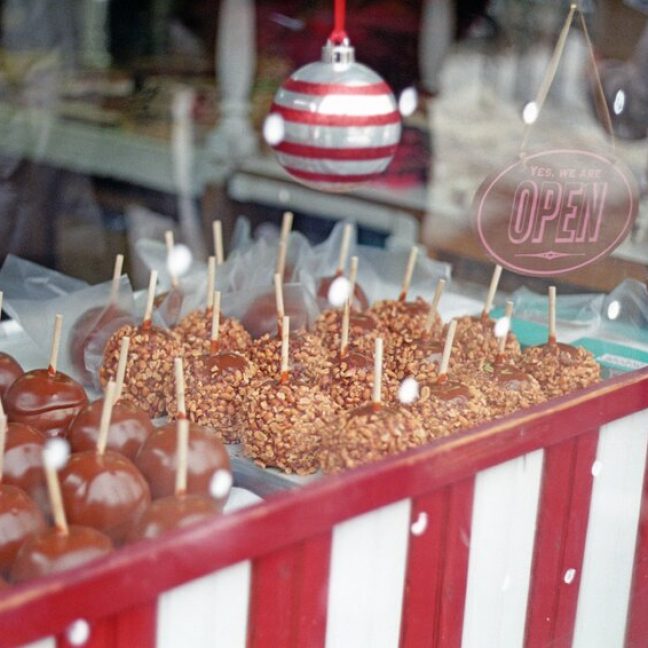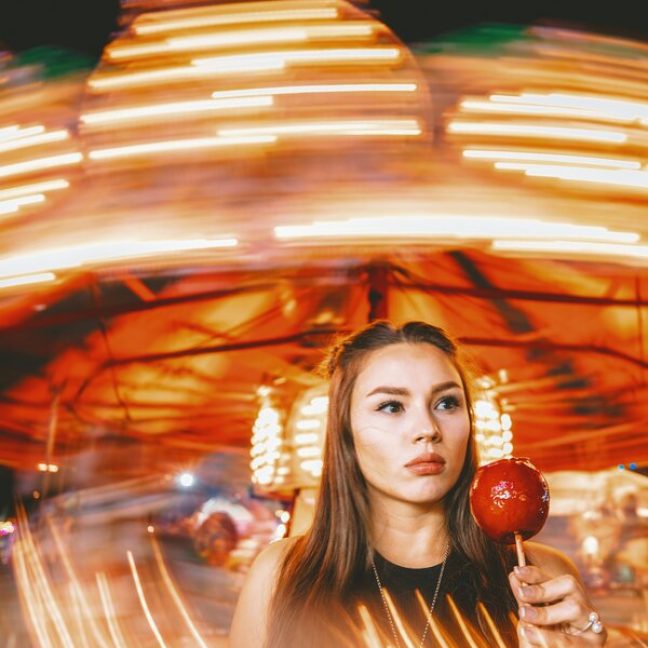 An Autumnal favourite and Halloween tradition! Save out on candy with trick or treaters (even in the workplace) and spice up the November festivities with toffee or chocolate apples! Available in 3 different flavours, wrapped and ready to munch!

Bonfire Night Events, School Fetes, Private Parties and Halloween Events, Christmas Fairs
Fun Casinos, Side Stalls, Hot Chestnuts, Photo Booth, Doughnuts, Chocolate Fountain
From £121.65 + VAT for 60
Warming and so sweet, our toffee apples come in a variety of three flavours.  Choose from classic brown toffee, sumptuous red toffee or chocolate coating with hundreds and thousands. If you can't pick, then opt for a mix of all three flavours!
Great for school fetes and classroom parties, bonfire night events and Halloween dos, toffee apples are a classic addition to let anybody indulge in such a sweet tasting treat!
Toffee apples must be ordered 14 days before the required event date and have a shelf life of 5 days (best stored in a fridge) or 8 days if ordering the chocolate coated apples. We advise to get orders in early in time for Bonfire Night & Halloween as they're the busiest periods.
NB: We only supply if you are ordering with other items so please contact us for a quote. Free delivery with any hired item (sorry, no mail order).
SHELF LIFE: 5 days from delivery or 8 days for Chocolate Coated Apples
MINIMUM ORDER: 60 (Mix and match flavours in batches of 20)
WHAT'S INCLUDED
Minimum of 60 toffee apples on sticks (batches of 20) £121.65+VAT
Choose from brown toffee, red toffee or chocolate coated with sprinkles
Clear plastic wrapper
Available only when ordered with other items
Delivery, set-up, pack-away and removal (within 20 miles or an additional delivery fee will apply)
OPTIONAL EXTRAS
Additional 20 Toffee Apples £33.20 + VAT
Get cups branded, create yor own pick an mix menu or photobooth background.,
If you want something special, just ask!
Take a look at some of our popular packages we've created or browse the site to create your own. When you see something you like, add it to your "favourites" then, when you are ready, head to our enquiry form and get in touch. We aim to get back to you within 4 working hours.
£750
Take a look at some of our popular event packages.