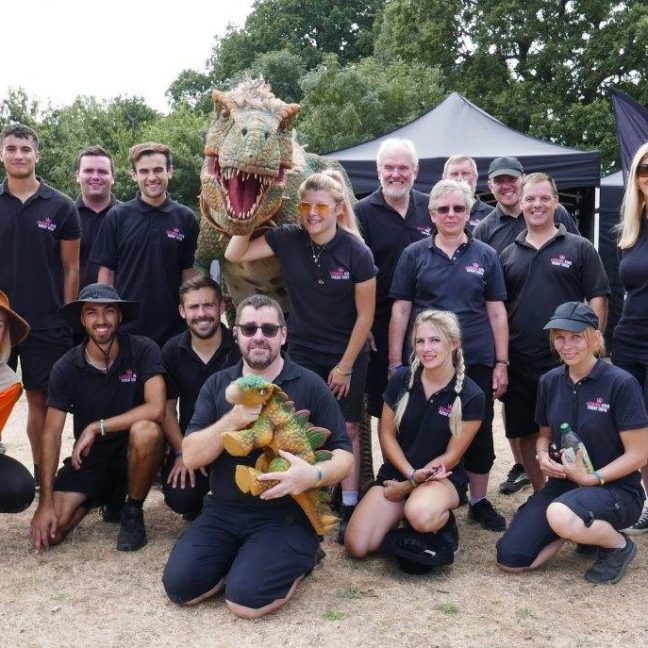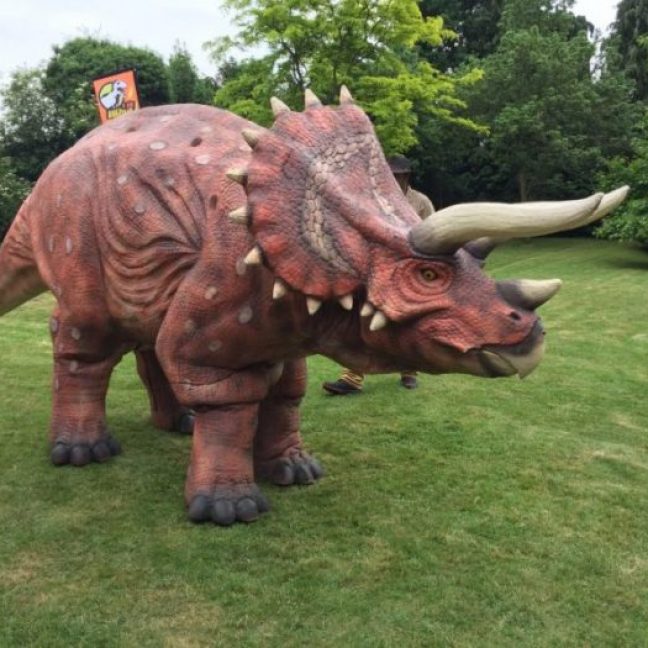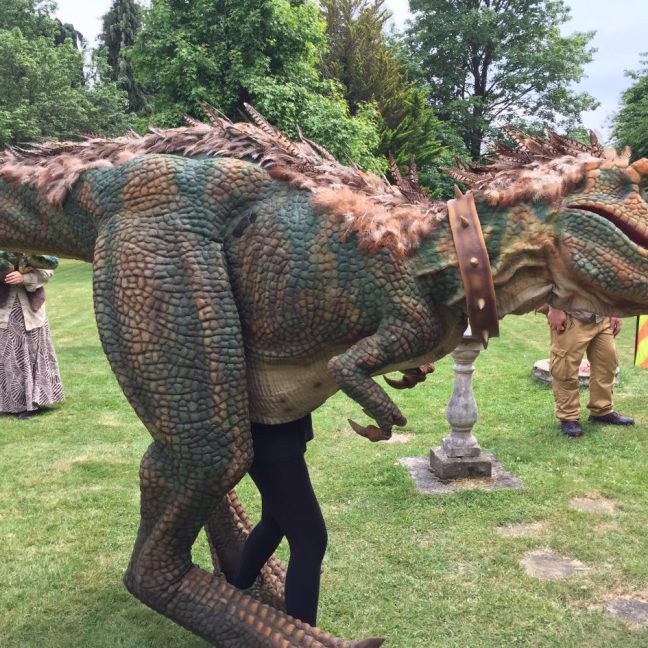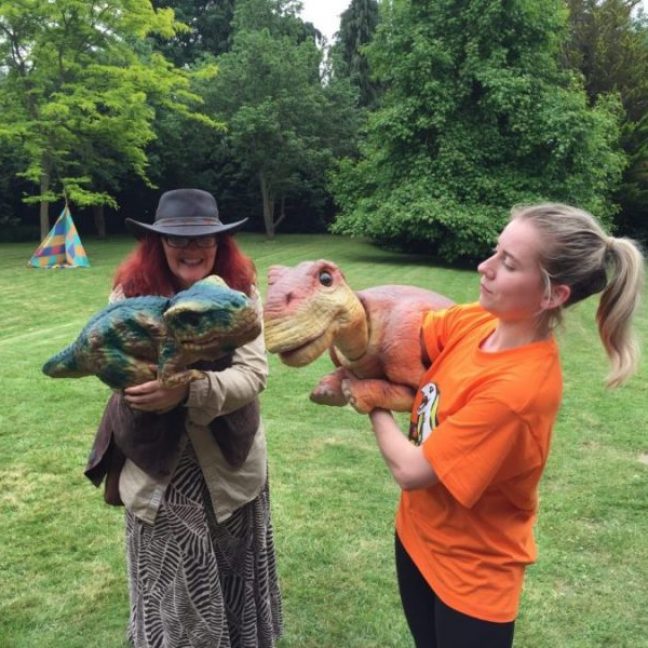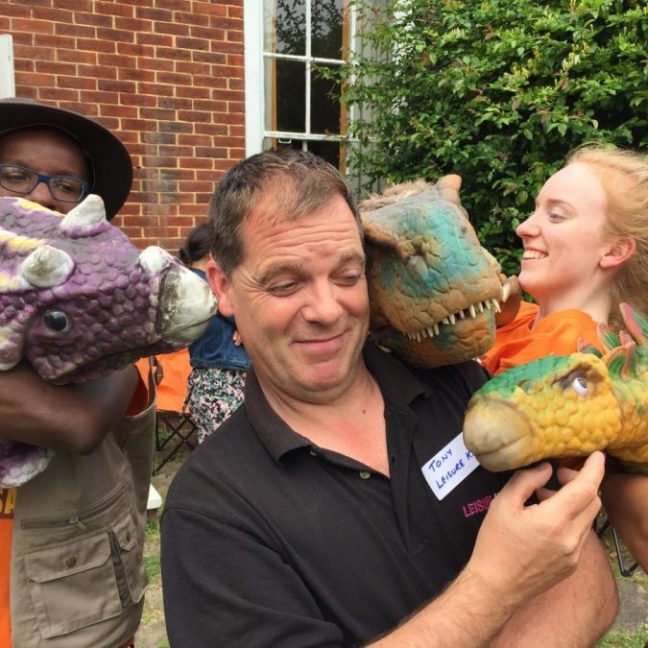 If you're looking for something with big entertainment value you can't beat Dexter the Dinosaur to pull in crowds and get social media buzzing, especially when he walks about the crowd or does entertaining tricks with the audience.

Corporate Events, Family Fun Days, Product launches, Birthday parties, Meet & Greet, School Educational Visits, School Fetes
Double Doorway Access, Regular Feeding (small children are ideal!)
Hungry Hippos, Bouncy Castles, Archery, Face Painting, Helter Skelter, Doughnuts
Here's a look at Dexter the dinosaur.  He's a fantastic 4-metre long, walking, roaring T-Rex! He's available to hire and is a great attraction at any corporate event, product launch, party or outdoor show or festival.  He'll come along with his 3 super cute baby dinosaur friends and entertain and educate your guests.  The Dinosaur Wranglers have them well trained, making sure they are as frightening or as friendly as you'd like but you'll be hard pushed not to fall in love! They're guaranteed to amaze your guests, whether at a party (kids or grown-ups!), a new store opening or exhibition or a corporate family fun day.   Whether you want us to simply walkabout with Dexter or put on fun dinosaur games and interactive activities, they're certain to fascinate, interact and entertain. In fact, they're great performers, and demand attention!
WHAT'S INCLUDED
Dexter the Dinosaur (4m x 3m) and one creature actor
3 Baby Dinosaurs
2 Dinosaur Wranglers
A selection of dinosaur fossils and objects
Walkabout sessions, interactive games and activities
Delivery, set-up, pack-away and removal (within 20 miles or an additional delivery fee will apply)
Get cups branded, create yor own pick an mix menu or photobooth background.,
If you want something special, just ask!
Take a look at some of our popular packages we've created or browse the site to create your own. When you see something you like, add it to your "favourites" then, when you are ready, head to our enquiry form and get in touch. We aim to get back to you within 4 working hours.
£750
Take a look at some of our popular event packages.